Top Message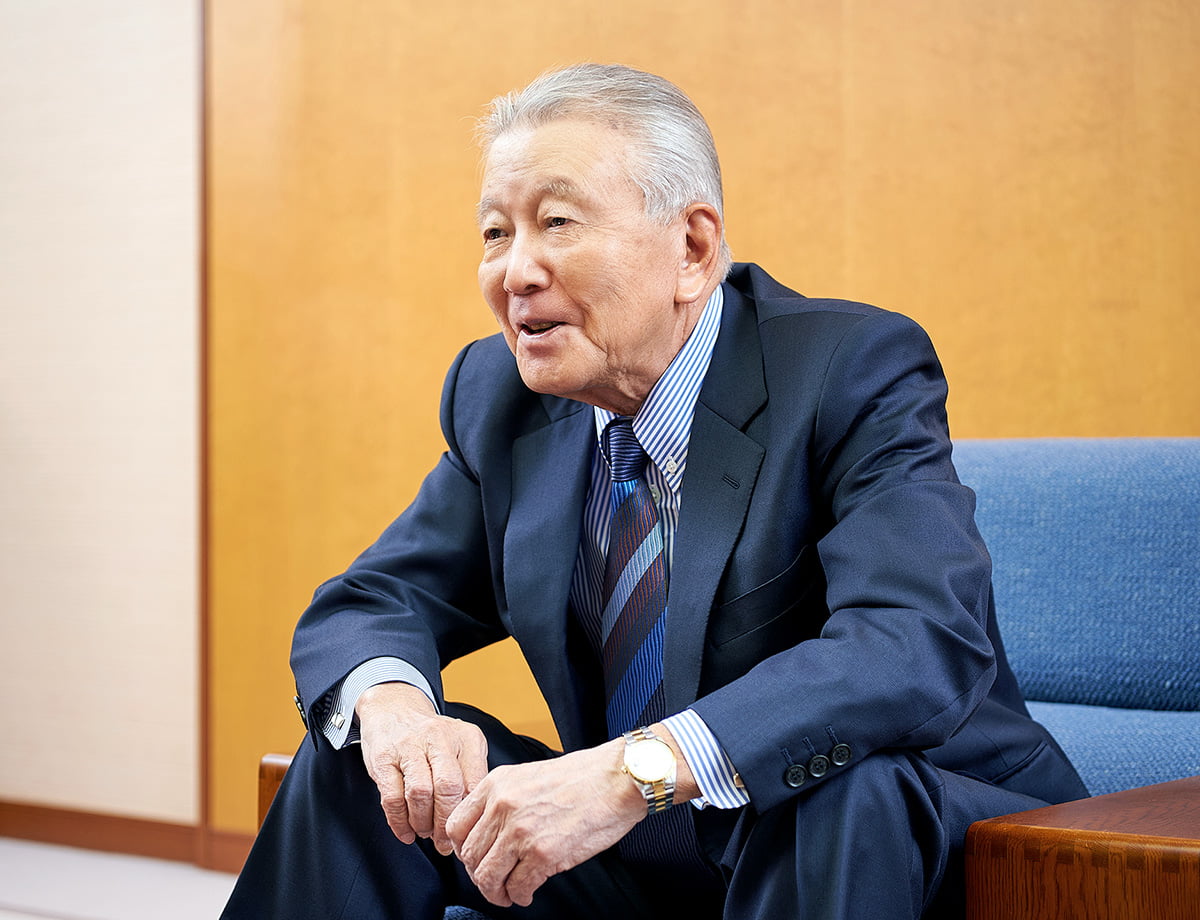 MESSAGE FROM THE PRESIDENT
Utilizing the Combined Strengths of
the Group to Create New Value
Takahiro Tanimoto
Chairman of Kanpoh Steel Holdings Co., Ltd.
Since our founding in 1949, we have expanded our business fields in response to customer demands, including the sale of construction materials such as steel furrings for buildings, interiors, and distribution, with our core being in steel distribution and manufacture.
In addition, to further strengthen the Group's combined strength and competitiveness, we formed a holdings company in 2019 and built a system to allow ongoing sustainable management. At present, we are bringing together the technical abilities of Kanpoh Steel and our other Group companies and manufacturing network, from Tohoku to Kyushu, to open up new markets and develop new high added-value products.
We shall accelerate this move even more, aiming to create new value for the Kanpoh Holdings Group through the creation of new businesses and management strategies that match our customers' desires and needs.
MANAGEMENT VISION
Our entire group supports
coordination between
the core parties of the industry.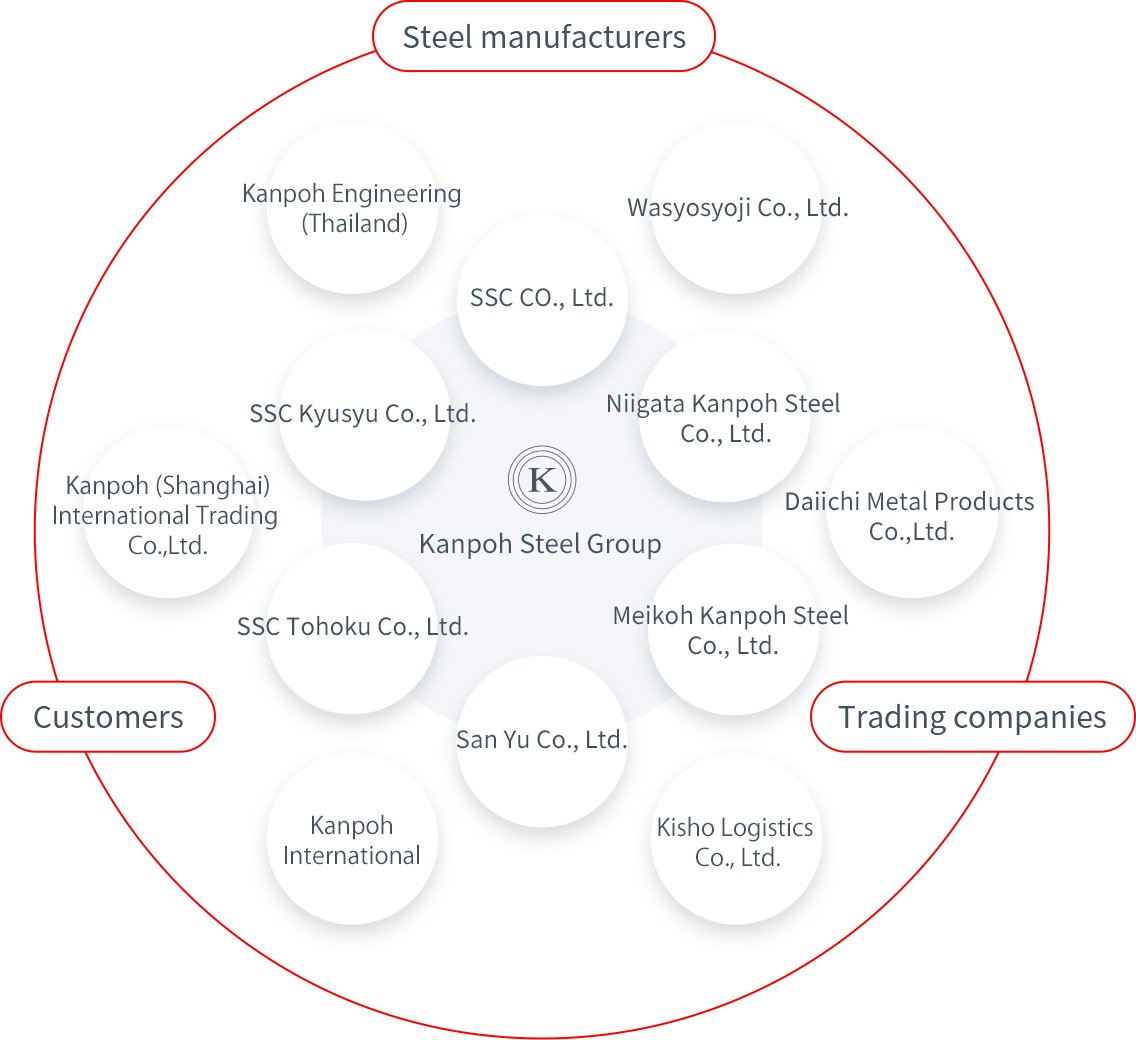 Steel manufacturers
Nippon Steel Corporation / Kobe Steel, Ltd. / JFE Steel Corporation / Yodogawa Steel Works, Ltd. / Nippon Steel Coated Sheet Corporation / Nakayama Steel Works, Ltd. / Toyo Kohan Co. ,Ltd./ JFE Galvanizing & Coating Co., Ltd.
Trading companies
Sumitomo Corporation Global Metals Co., Ltd. / Mitsui & Co. Steel Ltd. / Nippon Steel Trading Corporation / Hanwa Co., Ltd. / Toyota Tsusho Corporation / Metal One Corporation / JFE Shoji Corporation
Customers
Panasonic Corporation / Mitsubishi Electric Corporation / Daiwa House Industry Co., Ltd. / DAIKIN INDUSTRIES, LTD. / Kubota Corporation / KOKUYO Co.,Ltd, etc.